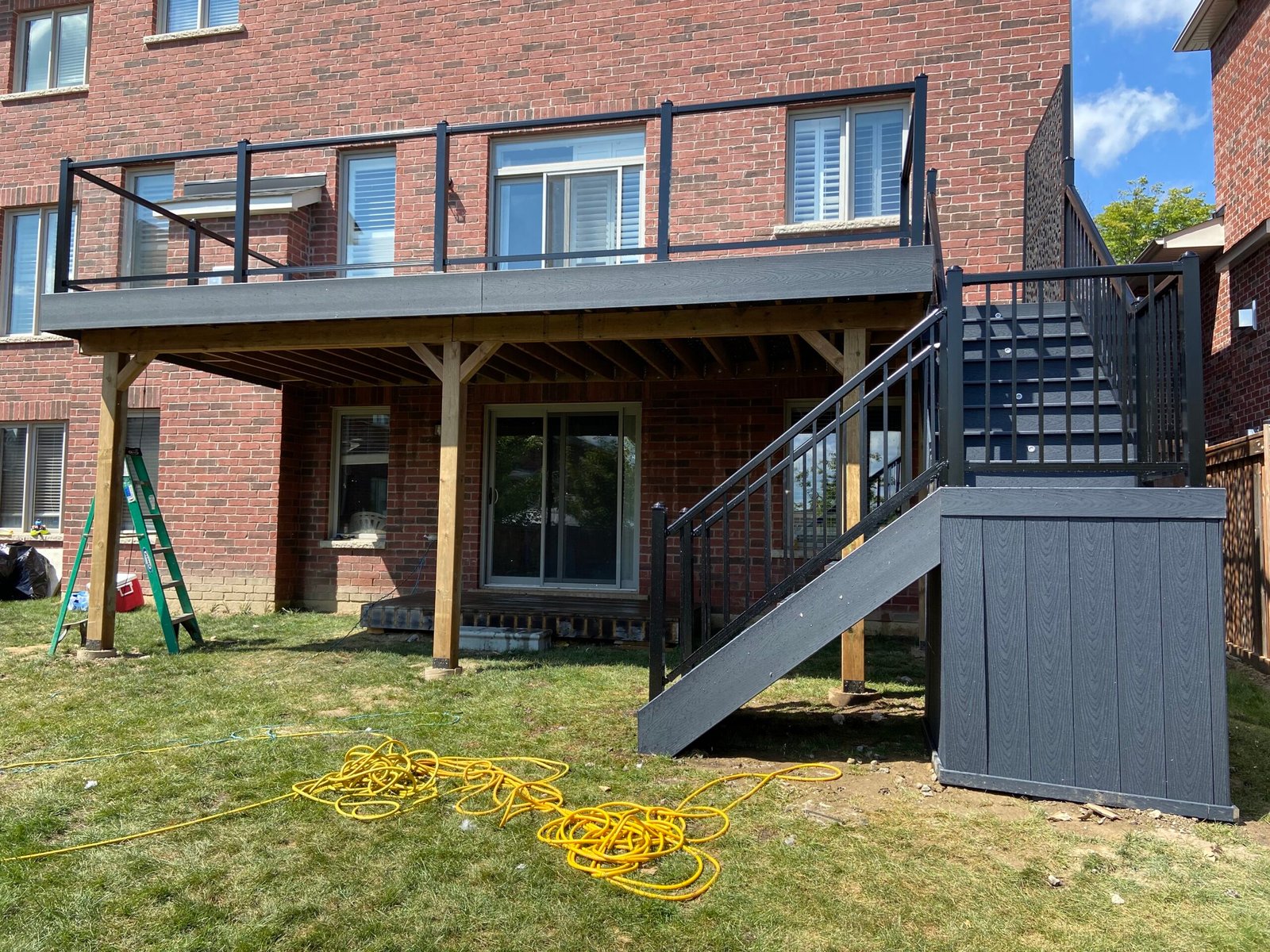 Investing in a composite deck is a wise decision that can increase the value of your home. While cost is a significant factor to consider when planning an outdoor decking project, it's also essential to pay attention to the quality of the product.
Composite decking is an eco-friendly option that blends wood chips and plastics to produce a long-lasting deck board. This type of decking is rapidly gaining popularity among homeowners and outdoor enthusiasts in Toronto.
Unlike traditional hardwood timber decking, maintaining the appearance and lifespan of a composite deck requires minimal effort and expense. Composite board materials are durable, eco-friendly, low-maintenance, and easy to install, making them the most widely used and recommended option. They are also resistant to the harsh weather conditions in Toronto.
Composite decks are similar to pre-finished timber flooring, arriving as a finished product that doesn't require any drilling, sanding, or staining. Additionally, they are manufactured with a high-performance shell that encases the deck, providing added protection from the elements while resisting fading, mold, scratching, and staining. Many Trex deck products also come with limited extended warranties, providing added peace of mind.
When you factor in the extra maintenance costs, a composite board can be a more cost-effective solution in the long run. In Toronto, Trex composite decking stands out as the most popular choice among all the available options. Trex is the world's leading producer of composite decking materials and offers a range of alternative composite decking materials to choose from.
At Decker's Deck, we provide flexible decking options to our customers, including softwood and hardwood timbers, as well as composite timbers that offer unparalleled strength and durability. Trex composite boards are unmatched in their brilliance and ingenuity, featuring beautifully arranged timber grains and finishes that resemble exotic hardwoods, making them an ideal choice for your composite board materials.
Composites like Trex's decking primarily consist of wood fibers and recycled plastic materials, making them highly durable, weather-resistant, and stain-resistant, even in high-traffic environments. We at Decker's Deck Toronto have chosen to supply Trex decking because of its high-performing qualities, backed by a 25-year limited warranty. Trex decking comes in sizes similar to timber decking, including 2 x 4, 2 x 6, and 5/4 x 6 inches.
Recent advancements in composite decking have led to a vast range of natural-looking colors to choose from, with over 20 options, including exotic hardwood timber grain patterns. New color choices are continually being added. Combining the durability of composite decking with the affordability of wood, Trex decking is an excellent option for your outdoor entertainment area.
Trex offers three composite board options to choose from: Trex Select, Enhance, and Transcend. With the help of Decker's Deck's specialized team, you can make an excellent investment in a low-maintenance board that will last for many years to come, transforming your home's outdoor entertainment area.
If you're still unsure which composite decking is the right choice for you, let the Decker's Deck specialized team assist you.
Get A Free Online Quote In Under 24 Hours
Call Or Text For a Free Quote