Richmond Hill Deck Builder
If you are looking deck builder in Richmond Hill you are in the right place! One of the most defining and stand-out features of your newly built deck is the addition of deck railing. An increasingly popular option today is the use of aluminum deck railing. It will look great on your deck or outdoor entertainment area in Richmond Hill.
Deck railing gives your outdoor entertainment area some much-needed extra style and function while also protecting you or your guests from falling off of our decking and creates a great barrier for privacy from the neighbors.
Hot Tip:
 Decker's Deck Richmond Hill's specialized team can help select the right aluminum deck railing design for your deck or outdoor entertainment area.
Our deck builders will design a deck railing system that not only matches the style of your home but will enhance your outdoor entertainment area. One of the great benefits of using aluminum deck railing compared to some other materials is that it's maintenance-free, durable, and extremely long-lasting.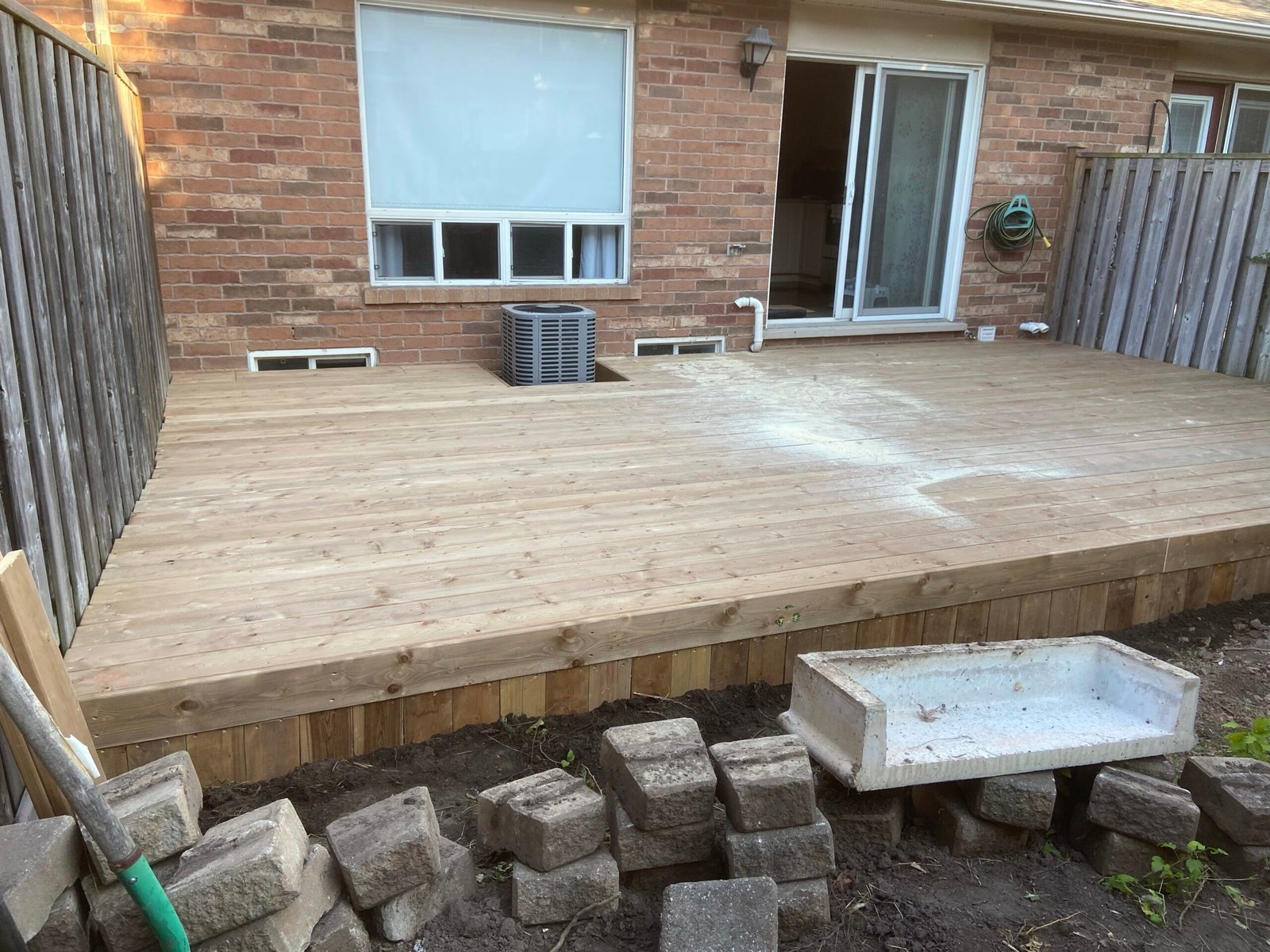 Traditional wood railing deteriorates over time, due to the elements and can rot or warp without proper maintenance. Even after you spend countless hours sanding, staining, and sealing. One of the great things about aluminum decking is that it can be powder coated in any amount of colors and will last for years. Usually standard and custom colors are available with an anodized or baked-on enamel finish in Richmond Hill.
Clear glass is a popular choice for glass railing; you can also choose to have privacy glass or even tinted glass to reduce the heat in summer. For homes with children and the elderly, handrails are a good addition, providing safety reassurance.
Glass Deck Railing comes in the following options:
Standard Glass Railing: Aluminum posts and top rail

Topless Glass Railing: No top rail to obstruct your line of sight

Custom Glass Railing: Combination of different options to suit your requirements
Get A Free Online Quote In Under 24 Hours
Call Or Text For a Free Quote